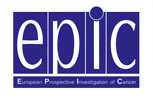 EPIC-Norfolk: Participant Panel: Archive of previous meeting summaries: 2017
October 2017
There were 13 participant panel members, six researchers and Michelle Chan (speaker) attending. Laura Worley (Research Assistant, Norwich) would be taking over the role as acting minute-taker as Steph Moore has now left the EPIC Group.
Matters arising from previous minutes
Panel members have been asked to complete a feedback form for their experience of the standalone mailout questionnaire posted to all EPIC participants (June/July 17). They were also asked to complete the annual panel member feedback form.
Talk on Eyes in EPIC-Norfolk
Michelle Chan (FRCOphth, Moorfields Eye Hospital, London) gave a presentation which used data from the EPIC-Norfolk eye study. She explained that there are many studies across the world investigating glaucoma but the last in the UK was in 1966. It is from this study that the current intraocular pressure (IOP) referral guidelines were derived.
A paper using EPIC-Norfolk third health check eye test data has recently been published which challenges this guideline. Evidence from the recently published paper using EPIC-Norfolk 3HC data questions whether the guideline is still relevant to the population. The EPIC data will be presented to NICE.
Update from Professor Khaw
In April 2016, Prof. Khaw spoke to the panel about a collaborative project proposal involving EPIC participants. Panel members at that time were asked for their opinions on the proposed project and Prof. Khaw came back to the meeting today to provide an update and feedback on the status of the suggested collaboration.
The Fifth Health Check
Approximately 1300 participants have so far attended a Fifth Health Check (5HC) and participants are still very willing to come.
Other matters
Three EPAP members will be giving a presentation to the NCHC board at the Norwich Community Hospital in February 2018. Additionally, one EPAP member and Research Nurse from the Norwich Clinic will attend the INVOLVE conference in London and will provide feedback at the January meeting.
An EPAP member who has been involved in several clinical trials informed panel members of the existence of a database for anyone wishing to take part in other research studies.
The next meetings
January 18, April 18, July 18
July 2017
Ten Participants attended along with three EPIC Researchers and Andrew Wong, Senior Research Study Manager, MRC Unit for Lifelong Health and Ageing at UCL who was attending as an observer.
Matters arising from previous minutes
were reviewed and updates given. Unfortunately, the person who was to provide a presentation on the work of an ethics committee was unable to attend this meeting. It was explained that the website committee is aware of screen sizing issues on different screens and devices and that this will be addressed.
Panel membership annual update
The Panel currently has 15 Participant members and is therefore at capacity. A reserve membership list is maintained and any participants offering their time are contacted once a vacancy exists.
Election of posts
The following people were re-elected for the next 12 months:
Chair: Nichola Dalzell
Minute-taker: Steph Moore
Website Summary Writer: Ron Brewer
Talk on Cognition in EPIC-Norfolk
Shabina Hayat (EPIC Research Manager-Cambridge).
Shabina explained that cognition is about different thinking and memory abilities. EPIC-Norfolk is well-placed to look at cognition in a healthy population as Cognition was measured in the third health check (3HC) and is currently being measured in the 5HC. In the 3HC, 8585 participants undertook some or all of the cognitive tests. Therefore, the data obtained from some of the participants at the 5HC, will provide repeat results. Performance could vary for each participant in the different tests and domains.
Health and Lifestyle Questionnaire (FU6), Food Frequency Questionnaire (FFQ4) and DietWebQ
Panel members were asked for their feedback on completing the stand-alone mailout questionnaires. Steph Moore (Senior Research Assistant) talked to the Panel about the questionnaire responses.
In the past, it took years for dietary data to be checked, entered and analysed ‐ the online Diet‐WebQ allows for this to be done much more quickly. Preliminary data was presented on participants who have completed at least one DietWebQ.
The Fifth Health Check
The Fifth Health Check continues to go well. Over 1000 participants have now attended an appointment.
Other business
The Norfolk Community Health and Care (NCHC) Board have invited EPIC-Norfolk to give a talk in January 2018 on the subject of participant experience in a large-scale research study. Several Panel members would be willing to help with such engagement activities. A photograph was taken of the current members of the panel who were present at the meeting.
Future meetings
October 2017, January 2018, April 2018
April 2017
The meeting was attended by twelve participants and five of the EPIC research team.
Matters arising from previous minutes
The minutes were reviewed and various updates given. The stand-alone Questionnaire (FU6) and Nutritional Research data collection are being proofread and minor amendments have been agreed by the sponsor (the University of Cambridge) and by the Health Research Authority. The questionnaires will be dispatched to the whole cohort in late May/June. There will be two further invitations for participants to undertake the DietWebQ; one which will be sent out with the Fifth Health Check (5HC) invitation pack and the other which will be given at the health check.
Both Norwich and Cambridge staff are working together on a script regarding opt-outs by participants not wanting to share their medical records. The possibility of raising the issue in the study letter sent to GPs for the 5HC is being followed up.
Talk on Dementia
This was given by Linda Barnes, the National Co-ordinator for the Cognitive Function and Ageing Studies (CFAS)
She gave a summary on the six CFAS centres across the UK that have looked at cognition and physical function. This was done through over 48,000 interviews with people either in their own home or in care home settings. Information from these studies is used by NHS England to help with dementia diagnosis rates, and to plan government policies and dementia services.
A new study (CFAS II) began in 2008 to research the associations with better health, education and better health screening. The study also sought to look into how we can help people to live longer healthier lives with fewer years of disability.
The speaker explained that dementia is caused by disease processes or injury in the brain, and is marked by memory disorders, personality changes and impaired reasoning. It comes in different forms such as Alzheimer's and vascular dementia which includes strokes.
Many people have Mild Cognitive Impairment (MCI), characterised by slight (but noticeable) memory or thinking difficulties. Forgetting a name and then remembering it later is something that happens in normal ageing though.
The risk factors for dementia include age, blood pressure, smoking, alcohol, diabetes, obesity and social isolation.
The Fifth Health Check
The 5HC appointments are going well. A total of 701 participants have been seen since September (an average of 97 a month). The sending out of results is happening within a month of the appointment.
The clinic is currently advertising for a new member of staff (research nurse) to increase throughput.
Panel members provided feedback on their recent 5HC appointments. Points raised have been integrated into appointment planning.
The panel asked if more information could be given about the activity monitors, such as the reason for the use of both monitors; possibly on the information sheet that goes home with the participants, or with the results sent to the participant after their appointment.
It was also suggested that one or two lines of explanation on the other coloured areas on the DEXA body scan image might be useful for participants.
Other matters
A panel member will be attending the INVOLVE conference (London) in November with Nichola Dazell. They will provide conference feedback session at the January EPAP meeting.
Agenda items for future meetings include a talk by a member of an Ethics committee, information on other EPIC Europe studies and results from the EPIC eye study.
January 2017
This was a busy meeting with thirteen Panel members and three members of the research team.
Matters arising from previous minutes
The minutes of the previous meeting were reviewed and updates given.
The Panel were updated on the mailout of the FU6 Questionnaire, Food Frequency Questionnaire 4 and the DietWebQ letter. The documents and process have been approved by the Ethics committee as a substantial amendment to the EPIC Study as a whole. There will be two further invitations for participants to undertake the DietWebQ, one which will be sent out with the 5HC invitation pack and the other which will be given at the Health Check.
The revised Consent form has been resubmitted and approved by Ethics.
There had been a lot of positive feedback regarding the talk at the previous meeting on measurements of obesity by Dr Emanuella de-Lucia-Rolfe. The work described has recently been published in Nature Genetics.
Information on opt outs
Robert Luben (Head of Bioinformatics ‐ EPIC-Norfolk) gave a talk about patient Opt-Out including the history, the story of care.data and the possible implications of Opt-Outs for EPIC-Norfolk and other studies like it.
EPIC-Norfolk participants were flagged with the Office of National Statistics (ONS) from the beginning of the study in the early 90s and this ensured death and cancer notifications were given to the study. In addition, EPIC-Norfolk also receives Hospital Episode Statistics (HES).
EPIC-Norfolk obtained Confidentiality Advisory Group (CAG) Section 251 exemption for consent.
The Health and Social Care Information Centre (HSCIC) was set up to manage the data and send them out as appropriate.
Care.data was an initiative designed to collect data from GP records and health services, which could then be shared with health services planners, businesses and research studies. However, it was dropped in 2016.
No distinction seems to have been made between research studies and other commercial companies and on how data might be used. Some concerns were raised around privacy, non-identifiable data being sold to third parties, patients not being open with GPs for fear of data being released and re-identification risks. A leaflet was sent to households in the UK and an 'Opt-Out' offered. Some 700,000 people opted out and the care.data initiative was dropped in 2016.
A report by Dame Fiona Caldicott suggested two options for Opt-Out questions that could be used. Legal action was taken against HSCIC for not processing and recognising Opt-Out requests. They are now doing this and so provide no death certificate or cancer registrations for anyone who has opted out.
Opt-outs trump Section 251 meaning that EPIC-Norfolk does not get death or cancer data for people who have opted out via their GP. The rate of Opt-Outs is approximately 2 to 3% in EPIC-Norfolk Practices and this could introduce bias into the data being received. Many participants may not know the implications of opting out in terms of research as the wording varies between GP surgeries and some do not mention medical research at all.
The 5HC is a good opportunity to inform participants about opt-out implications. The next newsletter will describe opt-outs and ask people to phone in if they would like more information.
Suggestions from the Panel included a letter to GPs to highlight the effect of opt-outs on medical research. The distinction between research and companies making a profit is important to people. The consent received by EPIC has always followed the law and regulations of the time and is updated at each opportunity such as a health check.
Other cohort research projects have complained of similar frustrations.
If people change their mind regarding opt-outs, they should contact their GP practice.
Writing to the newspapers on the subject was suggested because the issue could severely affect medical research and people are not aware of this.
Fifth Health Check (5HC) update
5HC recruitment and appointments are working well and Panel members should now have received their 5HC appointment invitations.
EPAP website
The website coding update is continuing. The EPAP pages are now fully up to date and in a format which will make updates much easier to manage. The Summary Findings pages are currently being worked on.
Any other business
The Panel discussed a current news item regarding overcooked starch (eg burnt toast, roast potatoes).
The new meeting length and format was discussed. Each meeting will be tailored to the content to ensure leaving time for talks when needed as well as regular business.
Future meetings
These will be at the Assembly House, Norwich, starting at 11am. The next will be in April with a talk on Dementia and Definitions. The AGM will be in July and there will be an Ethics Committee member speaker. In October's meeting, there will be a talk on results from the EPIC-Norfolk eye study.