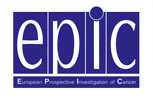 EPIC-Norfolk: Participant Panel: Archive of previous meeting summaries: 2016
October 2016
The Panel met at the Assembly House, Norwich.
There were two researchers present, the guest speaker Dr. Emanuella de-Lucia-Rolfe (Anthropometry specialist, MRC Epidemiology Unit) and thirteen participant members.
Matters arising from previous minutes
The revised consent form, reviewed by the Panel in July, was resubmitted and approved by ethics.
The study team has looked further into the patient objection opt-out. It appears that patients are opted-in to GPs providing your data and that people are only opted-out when they specifically request it. Norfolk appears to have a low opt-out rate.
The wording for opt-out varied from practice to practice and few mentioned the impact of opt-out on research. Some information regarding opt-out rates at practice level will be presented at the next meeting.
Panel members were thanked for returning the feedback forms giving their experience of being part the Panel. Their comments have been acknowledged and noted.
Talk on measurements of obesity
This was given by Dr Emanuella de-Lucia-Rolfe, an anthropometry specialist, who gave a thorough talk about obesity and body composition. She covered what obesity is and its increasing prevalence, especially in urban settings and in low and middle income countries.
Dr Emanuella de-Lucia-Rolfe described different anthropometric measurements, their strengths and their weaknesses.
The use of Body Mass Index (BMI) and its limitations for use in older people was described, for example, it does not distinguish between muscle and fat. It also does not show the distribution of fat around the body.
Waist circumference is used to look at central obesity (linked to higher risk of diabetes). This has been linked to increased all-cause mortality in some studies although this was not the case using BMI.
Waist/hip ratio is very difficult to measure. This is also limited as it does not distinguish between subcutaneous fat and the visceral fat (around the organs) which has already been linked to developing diabetes.
CT and MRI scans are the gold standard for measuring fat and fat distribution but there are ethical (radiation exposure) and logistical/cost restrictions for using them in research.
The DEXA (Duel Energy X-ray Absorptiometry) is a good alternative for large scale research and involves much less radiation exposure (equivalent to less than a long-haul plane flight).
The DEXA can estimate fat free mass (usually muscle), fat mass and bone mineral content. It can be used to look at body fat patterning, change over time and people's perceptions of body shape. Body fat patterning can be very different in people with the same BMI.
The DEXA has been used in EPIC-Norfolk and two result scores are sent to GPs. A DEXA scan compares your bone density with the bone density expected for a young healthy adult of the same gender and ethnicity or a healthy adult of your own age, gender and ethnicity.
The scans obtained in EPIC are not diagnostic scans but the results can be used by GPs in addition to their knowledge of the patient to investigate further if required.
Some initial findings from both the EPIC 4HC and the Fenland Study show a potential link between reduced peripheral fat (fat found in limbs) and diabetes. A proposed theory is that if excess fat cannot be stored peripherally (in the legs or hips), then it may be deposited in other areas like the abdomen therefore affecting organs such as the pancreas, the liver and heart. This could lead to insulin resistance and hyperglycaemia. A paper on this has been accepted in the Nature Journal.
Fifth Health Check (5HC) update
Figures were given for number of participants approached by the end of September and the current percentages of participants who responded and agreed to a Health Check as well as those who have declined.
At the time of this meeting 84 participants had been seen in the clinic and appointment length was being monitored.
5HC Documentation is also being reviewed, taking into account the first responses.
Panel members will shortly be invited for a Health Check and will then be asked to provide feedback of their experience of the appointment.
Website review
The EPIC-Norfolk website is currently being moved from HTML4 code to HTML5 code. This, along with a 'template' for pages (CSS), will make the pages more uniform, less complex and easier to update in future. This is being done gradually, section by section.
Update of the EPAP page is a priority.
Agenda items for future meetings
Proposed subjects include ethics committees, EPIC Europe, definitions of dementia and results from the EPIC eye study.
July 2016 ‐ AGM
There were twelve participants together with seven EPIC Researchers and administration staff present at the EPIC Participant Advisory Panel's Annual General Meeting held at the Assembly House, Norwich.
Being the AGM, the opportunity was taken for EPAP members and EPIC group staff to introduce themselves and give a brief overview of their backgrounds, Panel membership and roles.
There have been no Panel member resignations or starters since the last AGM in July 2015.
Matters arising from previous minutes
The health and lifestyle (FU6) questionnaire and the DietWebQ have been finalised and an ethics application is being prepared. As this pack is being sent to all remaining EPIC participants, a newsletter will also be included in the questionnaire pack.
An additional point has been added to the 5HC consent form covering the use of tissue.
The views of the Panel on the collaboration proposal considered at the previous meeting were reported to the EPIC management committee. No further decisions will be made until the group carrying out this research have received ethics permission.
The wrist monitors shown to the Panel at the previous meeting have been included in the 5HC. Two colours will be purchased so that couples will be able to distinguish between them.
EPIC and BREXIT statement
The Panel asked about the effect of Brexit on research and the EPIC Study.
Professor Kay-Tee Khaw provided a statement regarding research funding following the BREXIT vote.
5HC update ‐ consent
NJD informed the Panel that the 5HC application had been reviewed by the ethics committee in June and that a small number of queries had been received. These are being addressed and a response forwarded to the committee by their 5 August deadline.
The 5HC administration processes are ready to go and it is hoped that approaches to participants will be sent in August following Research Governance approval.
One of the ethics points raised was regarding the consent form. The Panel were asked for their views on the suggested consent form revisions and the resulting Panel discussion will be fed back to the EPIC Management Committee for further consideration.
Overview on 5HC preparations
The Research Assistants present at the meeting provided an overview on the practical preparations for the 5HC covering topics such as system modification and testing, documentation review, posters, practice run through of appointments with staff from other sites and appointment modifications based on feedback.
Patient Objection
Panel members were given information about patient opt-out.
Participants in EPIC gave permission when they joined the study 'to provide information from my medical records'. Section 251, which EPIC has been granted, allows access to medical records without permission. EPIC utilise every opportunity to inform individuals that they follow up on participants using their medical records – this is important scientifically and to ensure that participant data is not wasted.
NHS patients can ask for their personal information to be prevented from leaving their GP practice and for the prevention of identifiable health and social care data being released by HSCIC (now known as NHS Digital). Both of these apply for uses other than direct patient care. Data can be used by HSCIC for healthcare planning, commissioning services, payment by results, developing national policy, improving public health and university research (this is where EPIC comes in) but if a patient opts-out via their GP practice, their data cannot be used for any of these secondary uses.
EPIC-Norfolk links to medical records and HSCIC to enable updates of participant data (health, death and contact information). Where possible, the preferred option is to obtain updated informed consent at the ongoing Health Checks. However, some participants may not be able to attend a Health Check for a number of reasons such as transport problems and ill health. However, they may still be taking part in the study and providing or have provided data in other ways, such as questionnaires. In these circumstances, Section 251 would apply.
EPIC follow 'fair processing' – informing participants, including those who do not attend Health Checks that they follow up on their health using records and access data.
Nationally 1 in 45 people are opting-out of their GPs giving information to HSCIC. EPIC would not be able to follow up using GP or HSCIC information when people have registered an objection with their GP. HSCIC have informed EPIC that having obtained Section 251 does not override this. Therefore, the EPIC sample could become biased and this could result in EPIC attempting to contact people who have died and could cause upset to families.
Informed consent does override an opt-out registered via the GP but this does not take into account people who are unable to come to EPIC Health Checks and for whom EPIC cannot gain consent at this point.
Q. Do people understand that if they have a registered an objection via their GP, that their data cannot be used/useful in any research studies that they have been taking part in?
Q. Is this point being made clear in any information relating to opting out and is there a mechanism to opt back in?
A full discussion took place and EPAP members' views were that they had not heard of it. They suggested talking to practice managers as GPs may not have time, lobbying at a higher level and asking whether people were having the consequences of opt-out and research explained to them.
There was overall agreement that Panel members could approach their own GP practice to enquire what is happening with patient objection.
Election of posts
The Panel were asked whether anyone wished to put themselves forward for the three posts up for re-election. The following were re-elected unopposed:
Chair - Nichola Dalzell
Minute-taker - Stephanie Moore
Website summary - Ron Brewer
Four mountains cognition task update
Following a further meeting with the lead researcher administering this test, the Panel was shown a demonstration and explanation of the four mountains cognition task using an iPad. Overall it was agreed that the test was much improved when administered using the iPad. Comments would be fed back to the EPIC Management Committee. A decision for inclusion into the 5HC will be considered taking into account the Panel comments and user experience.
Agenda items for future meetings
These could include a talk on body fat composition and obesity by Emanuella de-Lucia-Rolfe (MRC Epidemiology unit) in October, someone from an Ethics committee, EPIC progress within Europe and more on dementia and its definitions.
Dates of future meetings
October 2016
January 2017
April 2017
July 2017
A photograph of those attending the meeting was taken.
April 2016
Thirteen participants and five researchers attended the EPIC Participant Advisory Panel meeting at the Assembly House, Norwich.
Matters arising from previous minutes
Plans are being made to send out a follow up 6 health and lifestyle questionnaire along with DietWebQ and Food Frequency Questionnaires and the preliminary layout is going ahead ready for Ethics approval.
The application for the use of tissue samples in EPIC has now been approved, supported by the comments and feedback from EPAP members.
Proposed collaboration
Professor Kay-Tee Khaw talked to the Panel about an approach made to the EPIC study by a research group (part of Dementia Platform UK) who would like to collaborate on research with EPIC participants. The study would be looking at risk factors for dementia.
The EPAP members were generally very supportive of research into dementia. They expressed their opinions and reservations regarding the proposal which will be passed on to the research group.
'Four mountains' cognition task
The Panel were shown a demonstration and explanation of the 'Four Mountains' cognition task. This is a test used to assess the ability of people to recognize places in situations where the viewpoint and surface features change. EPAP provided feedback on this test and whether it should be considered for inclusion in EPIC.
Wrist monitors
The Panel looked and tried on wrist actigraph monitors to comment on acceptability and ease of use. The monitors are intended to be worn for seven days, including in bed, when doing physical activity and in the shower/bath.
Future talks
Talks suggested for future meetings were:
Dementia and its definitions
Progress within EPIC Europe
A speaker from an ethics committee
January 2016
The meeting was attended by two researchers, eleven participants and visiting researcher Helen Costello.
Update from previous meeting
The Fifth Health Check (5HC) questionnaire (FU6) will be sent out as a standalone questionnaire. A draft has been circulated to the Chief Investigators, who will liaise with the research leads to check all areas have been covered in the questionnaire.
Comments from the Panel about the Human Tissue Act have been incorporated into the submission to Ethics. This is currently being finalised and will be forwarded to the committee for approval.
Following feedback from the Panel regarding nutritional research and the possibility of including a web-based method of recording food intake into the 5HC, the decision has been taken to keep this separate to the 5HC activities. Participants could be asked to fill these in at another time point/at home as part of a separate EPIC project which is currently being formulated.
Brains for Dementia Research
Dr Helen Costello, Dementia Platforms UK (DPUK), gave a presentation about the Brains for Dementia Research (BDR), which is part of the Brain Donation work stream of DPUK.
She covered the reasons why research on human brain tissues is vital, how people register for brain donation, brain tissue retrieval and brain tissue processing.
Some of the discussion points that arose were a shortage of healthy brains (essential for comparison with diseased brains) and potential problems with different registration systems.
There is no upper age limit for being considered for brain donation – it is decided on a case by case basis – and it is possible for someone who lacks capacity to be registered for brain donation under certain specific circumstances.
Mental Capacity Act
The Panel considered the effects of the Mental Capacity Act. EPIC is investigating the possibility of applying for ethical approval to include people who lack capacity to consent in the 5HC and the Panel were asked for their views should this be a route that was decided upon.
Members were given a short summary of the Mental Capacity Act (MCA), and asked for their views on it.
Points that were discussed:
the importance of assessing capacity and making sure that people fully understand the decision
training
careful wording of documentation
taking into account mood and personality
the idea of carrying on in future without capacity
would the group be distressed if somebody was advising on their behalf as to whether they still wanted to take part
EPIC 5HC planning
Many of the members' suggested amendments had been incorporated into the new draft appointment information leaflet. A draft participant 5HC feedback form will also be sent out for Panel comments.
The Panel then reviewed the proposed consent forms and provided comments on these.
The potential structure of the 5HC is currently being finalised. Possible new tests are to be included in addition to repeat measures carried out at previous Health Checks. The protocol for the 5HC is being finalised and will then be submitted to ethics for approval.
Future meetings
There was a request for a talk on dementia and its definitions.