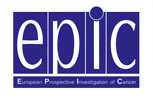 EPIC-Norfolk: Participant Panel: Archive of previous meeting summaries: 2015
October 2015
The meeting was chaired by Nichola Dalzell and attended by thirteen Panel members, four researchers and Dr. Sally Atkinson who is working on a project with Dementia Platforms UK (DPUK)
Fifth Health Check (5HC) FU6 Questionnaire
The questions are currently being finalised and laid out for comment by the Management Committee. The questionnaire is to go out in the New Year.
Human Tissue Act (2004)
The Panel were thanked for returning comments on the proposals raised at the AGM in July 2015 regarding future research planning relevant to the Act.
5HC Planning
Panel members are to review the current Health Check documents to help develop documents and processes for the Fifth Health Check (5HC).
Dementias Platform UK Presentation
Dr Sally Atkinson described the work of Dementia Platforms UK, why it was developed, how it is structured and more specifically the role of the Ethical Legal and Social Issues (ELSI) arm of the study.
Sally explained a proposed study looking at how people experience research and to learn more about what people think about possible changes in research.
The Panel gave their observations and opinions on the proposed study.
Nutrition - Future Data Collection
Methods of data collection and their strengths were discussed and demonstrated.
Some Panel members provided feedback for an online tool they had been asked to test before the meeting. Other members used this at the meeting, where researchers were on hand to provide assistance/answer any questions.
The majority of the Panel thought that completing the online tool every season would be fine as they would be a reasonable time apart.
Future meetings
There was a request for a speaker to talk about brain/organ donation.
July 2015 - AGM and 5 year anniversary meeting
The meeting was attended by eleven participants, six members of the Norwich 4HC team and eight people from EPIC Cambridge.
Questionnaire development
Development of the 'Follow-up 6' questionnaire is continuing in Cambridge. There are too many questions at the draft stage so it is being shortened before being finalised.The questionnaire will focus on healthy ageing.
Community groups
Members of community groups can request a talk about EPIC results and/or borrow some teaching equipment (available material is listed at www.sciencefestival.cam.ac.uk/resources).
Flavanols project
The Panel's questions regarding the flavanols project presented at a previous meeting have been passed on to the lead researchers. They were very impressed by the range of questions asked by the Panel and their answers have been circulated to all members.
Presentation by Professor Kay-Tee Khaw (Chief Investigator - EPIC-Norfolk)
Prof. Khaw thanked the Panel for their contribution over the past five years and said that they have achieved so much. She presented a summary and update of the EPIC Norfolk Study and described possible future plans.
She presented results covering:
Lung function as a predictor of health
Diabetes and sugary drinks - sugar sweetened drinks and increased diabetes
Hospital admissions were studied over a 10 year period and showed the chance of being admitted to hospital increases with age. Age was the biggest predictor but being male, low education level, being a current smoker and being obese also increased chances of hospitalisation.
Future plans included doing more research on dementia and focusing on quality of life in later-life.
Use of tissue blocks taken during clinical care
Shabina Hayat, Research Coordinator, talked to the Panel about the Human Tissue Act (2004) which came into force in September 2006 and regulates the use of human tissues in research and other contexts.
The Panel's views were sought on the safeguards that the study is putting in place already and their input sought on future planning relevant to the act.
EPAP - A five year review - Nichola Dalzell
The many achievements of the Panel over the last five years since its inception were charted. In summary these include:
4HC planning and submission
Attending 4HC at the beginning and making suggestions for improvements
Feedback on appointment results and subsequent amendments
Development of family study questionnaire/
Addition of the GPS device to the 4HC appointment
Feedback on the website and how to improve and promote it
Strategies for feedback of study results, e.g. newsletter, public engagement, science festival, St Andrews Hall 20th Anniversary meeting
Comments and input in newsletters
Confidentiality Advisory Group application - opinions and statements of support from Panel members
The Panel itself being studied as part of the RAPPORT study which was looking at public involvement in research.
Election of posts
Chair - Nichola Dalzell - re-elected unopposed
Website summary writer - Ron Brewer re-elected unopposed
Minute-taker - Steph Moore re-elected unopposed
Topics for further meetings
A visit from a member of an Ethics Committee.
International links - legal framework for use of tissues.
Social Care data.
Testing of online tools for future dietary assessment.
Hospital data.
Brief introduction to Dementia Platform UK (DPUK)
Steph Moore introduced a new national initiative to bring together cohorts from around the country, to strengthen dementia research by building and sharing what is already there and by looking at new ways of doing research in this area, e.g. experimental medicine and bioinformatics.
The team would like the Panel's help in developing a workshop which would collect people's views on the changing nature of research: data-sharing and linkage, intervention studies and the changing nature of public engagement. They would also like help with ways to recruit a broad range of participants to give their views.
DPUK will visit the EPAP meeting in October with more information.
History of Assembly House
The AGM ended with a talk about the building where the EPAP meetings take place.
Jan King of the Norwich Society gave a fascinating history of Assembly House.
The site and buildings have had many uses: a priest's college, a meeting room, balls, a disastrous concert by Liszt, a Madame Taussaud's exhibition, a Masonic Lodge, a school, a hospital, a YMCA and YWCA, a dance school and a wedding venue!
It has been changed many times and was totally knocked down in the Reformation, fell into decline during the industrial revolution and suffered a devastating fire in 1995 but it has been reused and rebuilt repeatedly - 700 years after a the first building was erected on the site.
January 2015
There were five members of EPIC staff (including two people carrying out the Fourth Health Check (4HC) as observers) and eight Panel members.
Cambridge Science Festival 2015
Panel members were told what EPIC is doing at the Cambridge Science Festival. They are launching a Cambridge Festivals in the Classroom library aiming to build a library of activities that each department has (usually) developed for the Science or Ideas Festival and which can be browsed by teachers, group leaders and organisations and which can then be borrowed free of charge. The central Cambridge Festivals team are supporting the library and are setting up a resources page on their website.
The library will be launched at two sessions in March. At these events EPIC staff will talk to people about the library and encourage them to join up with activities or to browse to find activities to borrow.
Presentation - Public and Patient Involvement in Research (PPIRes)
Jacqueline Romero (PPIRes Project Manager) and Barbara Talbot (PPIRes member) gave members an informative and interesting presentation about the PPIRes Panel and the work they do.
The Panel offers a service to researchers and aims to get public involvement started as soon as a researcher has an idea. PPIRes Panel members are sent information about the study and asked to get in touch if they are interested. Discussion groups are then held with the researcher and Panel members to look at areas such as the study proposal/participant information/ethics proposals/being on the steering committee. PPIRes Panel members offer a lay perspective.
Barbara Talbot talked about a study she was involved with regarding patient control of pain relief medication after knee surgery. Her involvement was from the beginning and covered issues such as the forms patients had to fill in, steering group matters, participant feedback and wording in study papers. PPIRes has also had a member on the Ethics Committee at UEA, trains researchers and members, and attends dissemination events.
Fourth Health Check (4HC) update
The 4HC is progressing well and has now seen 3900 participants. The use of a GPS device (which the Panel worked on during planning) will shortly be introduced.
Family questionnaire update
The Panel were updated on responses to the questionnaire and any issues. Several practical considerations that need to be considered include children living abroad, handling sensitive issues, consent and families who are not in touch or communicating.
New questionnaire feedback
The topics covered in the draft questionnaire discussed at the last meeting included lifestyle, health and well being, lifelong experiences, diet, childhood, sleep and sexual function. Feedback suggested adding caring for dependents and including new topics such as vision, dental, diet behaviour and the appeal or otherwise of healthy foods. The effect of important exposures during life could be useful as could outcomes important to the quality of life such as sleep.
The questionnaire is now being refined for presentation to management prior to more testing and proof reading with the aim of having it ready to send out to participants within six months.
Future agenda items
The Panel suggested two areas that they would like covered in future meetings:
What research has EPIC done around obesity?
A talk from a member of an Ethics Committee