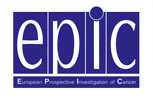 EPIC-Norfolk: Participant Panel: Archive of previous meeting summaries: 2014
October 2014
There were eleven members of EPAP at the meeting in October and two from the EPIC team.
Members were updated on points discussed at the previous meeting.
Family Questionnaire
The Panel were thanked for their responses on the family questionnaire. The format will be reviewed at Christmas as there appears to have been some ambiguity with two particular questions.
Future Agendas
Agenda items that had been suggested/requested by the Panel are being considered for future meetings. The January meeting will have a presentation by Jacqueline Romero from the local Patient and Participant Involvement in Research (PPIRes) group.
Fourth Health Check (4HC) Approvals
The use of a GPS device and additional amendments to the questionnaire in the 4HC have been approved. The Panel were thanked for their assistance in putting together the information sheet.
Reviewing Questionnaire
The main discussion point for the entire meeting was to review suggestions for questions that could be included in the proposed questionnaire to be sent out to all remaining EPIC participants.
The questionnaire was in the form of a first draft and therefore the Panel was asked to study it carefully and suggest any improvements, additions or ambiguities that needed removing. The meeting split into groups to cover the various sections of the meeting.
The suggestions and feedback will be passed to the EPIC team for further collation and finalisation in draft form before being presented for final approval.
The members of the Panel felt that a huge amount of work had been applied to collating/compiling this initial draft and wished to congratulate those involved in its production.
One participant shared his experience of being randomly selected as one of only a very small number of EPIC participants chosen for a collaborative study looking at active living in older age.
Future Meetings
Future meetings will be held in January, April and July 2015 (AGM).
July 2014 - AGM
There were 18 people at the July AGM Meeting of EPAP, 12 participant representatives and 6 researchers from the EPIC study team.
The opportunity was taken to let everyone say a few words to explain their background and their interest in helping through EPAP.
Matters arising from previous minutes
Glasses, depicting various eye conditions were brought to the meeting for the Panel to try out.
The Family Questionnaire (to see if the next generation of present EPIC participants would be willing to be surveyed) has now been approved by the Ethics committee and copies were handed out for Panel members to fill in and return, should they wish to do so.
Approved copies of EPIC Newsletter 5 were also handed round for information.
Election of task-associated Panel members
After discussion and with no other Panel members putting themselves forward it was agreed that the present chair, minute taker and website summary writer would continue these duties for the coming year.
A vote of thanks was given by Professor Kay Tee Khaw to the Panel for their time given and hard work carried out.
Future meetings
It was agreed that Monday mornings (10.30am to 12.30pm) suited most members and that future meeting dates would be in October 2014 and January, April and July 2015.
Subjects suggested for future agendas included what is happening at other EPIC sites in Oxford and around Europe and how data from different times of year is assessed to deal with seasonal variations in the information collected.
EPAP member questionnaire
The RAPPORT study findings had identified the need for Participant and Patient Involvement (PPI) evaluation. An evaluation/feedback questionnaire was handed out to collect Panel members' views on taking part in the EPIC Participation Panel.
Update on 4HC
Approximately 3200 participants have been seen. Recruitment is going well and approaches are currently being made to those participants who have changed practices since the beginning of the project. The addition of the GPS device to the 4HC is about to be put in to the ethics committee for approval.
A decision has been made that the 4HC will be extended until the end of 2015 to enable approaches to be made to all remaining participants who may want to take part in this phase.
Proposed new EPIC questionnaire
A new questionnaire is being developed and ideas are being collated from the Panel and researchers about possible content. The questionnaire will go out to all participants remaining on the study, who are alive, have not requested to be removed from the study and for whom there is a current address.
The Panel members were asked for ideas on questions/subjects they feel could be covered in a future questionnaire and several suggestions were made for possible inclusion.
Presentation
Prof Kay Tee Khaw gave an illustrated talk on the levels of Vitamin D and the effect on people's health. Questions from the Panel members included whether people with outdoor occupations have higher vitamin D levels and would the cod liver oil provided routinely to schoolchildren in the past have been effective in the prevention of osteoporosis?
Photo opportunity
The opportunity was then taken to photograph the current members of the Panel.
May 2014
There were eight participants and six researchers at the May meeting of the Panel as well as the invited speaker.
There were various matters arising from the minutes of the previous meeting in January 2014.
Comments made by the Panel members have been incorporated in the proposed family study questionnaire that should be going out to participants once ethics permission has been obtained.
EPIC's involvement at the Cambridge Science Festival went well with two busy days at the Corn Exchange and the Cambridge Biomedical Campus. Professor Khaw also gave an interactive lecture, the first that EPIC has organised.
Shabina Hayat updated the Panel about the Confidentiality Advisory Group approvals.
Dietary assessment

Marleen Lentjes, Senior Research Nutritionist at EPIC, gave an interesting talk about dietary assessment in EPIC-Norfolk. She addressed the question of why several different measurements were made of diet and described factors to consider when collecting dietary data and the different methods of collection. Marleen gave examples of seasonal and weekly variations in consumption, changes in participant food choice over time (for all kinds of reasons such as illness and retirement) and looked at patterns of over- and under-reporting. Part of her talk focused on dietary supplement use in EPIC-Norfolk. Cod liver oil was the most frequently taken supplement and women took more supplements than men. She finished by looking at some online methods of collecting dietary data that are being used in other studies.
Newsletter draft

An updated draft of the next planned newsletter was presented. Format and content were discussed.
Addition of GPS measurements
The Panel had discussed the addition of a GPS monitor to the 4HC measurements at a previous meeting. This would be used initially to look at the use of green spaces and leisure/sports facilities. The Panel discussed feedback for participants.
RAPPORT study
EPAP was one of 22 Participant and Patient Involvement (PPI) examples chosen as case studies in this research and Panel members had taken part by giving interviews with researchers. Evaluation of Participant and Patient Involvement will be on the agenda for the meeting in July. Panel members will be asked about their experiences.
January 2014
There were eleven participants and six researchers at the January EPAP meeting at the Assembly House in Norwich.
All the Panel members have now participated in the Fourth Health Check (4HC) and have received their results.
There was feedback from members on the 20-year event at St Andrews Hall. The posters used on the day are now available to view and download from the EPIC website www.epic-norfolk.org.uk. Work is also ongoing to upload presentations from the day.
Panel members were thanked for their comments and suggestions regarding the use of a GPS device in future 4HC tests. These devices will not be affected in the same way as phone signals in rural areas.
Family Study Future Planning
Cathy Elks of the MRC Epidemiology Unit gave an interesting presentation about possible future plans to contact the children and grandchildren of current participants and to invite them to participate in our research. Cathy asked the Panel for thoughts on how to recruit participants including how to invite the children to participate, electronic versions of documentation, children living way from this region and the feasibility of recruiting a third generation. The Panel then reviewed a proposed survey to be sent out with 4HC approaches for their comments. The survey will be put into invitation packs once Ethics permission is obtained.
Fourth Health Check (4HC)
Just over 2000 people have been seen for a 4HC. There are four new members of staff at the Norwich Unit, three research assistants and a study support assistant. The 4HC is being well received with response rates being around 44% (same as previous phases). The approach strategy in EPIC is by GP surgery but not in any particular order (such as alphabetical). The surgeries are being approached according to transportation routes and seasons.
Next newsletter
The group also looked at a draft of the next newsletter and commented on the text.
New scanning process
The 4HC questionnaires are now being scanned after data entry so that they need only be stored for six months and then disposed of. This will mean that more archive space will be saved and that the team will be able to locate questionnaires easily and electronically. This is currently in a testing phase and it is going well.
Science Festival 2014
EPIC would be taking part in the Cambridge Science Festival (CSF) in March 2014 and holding stands at two events plus a talk. It is hoped to bring some of these activities to the Forum in Norwich in future.

Data.....'A risky business'
Robert Luben gave an interesting talk on data, EPIC facts and how calculating the chance of something happening can be counter-intuitive.

Robert explained odds and odds ratios as these are often used to describe risk. He also described two different participants (anonymised), demonstrating the variety of data EPIC has both in health areas and in differences between participants.
Future meetings


Possible subjects for future meetings were suggested: hands and facial photography, a chance to try out glasses that simulate different eye conditions and feedback on Caldicott Guardian follow-up. The next meeting will be in May when Marleen Lentjes (EPIC) will talk about nutrition.